Latest news from Invasions

The ships to invade the British Isles are almost ready, Britannia's Early Access starts July 7th at 8am PT / 11am ET / 5pm CEST. Britannia's Early Access will allow us to implement multiplayer features and bugfixes until full launch later this year. On top of this you get a discounted price compared to the 1.0 launch by picking it …


Britannia, the first game of the Invasions series is now active in the current Steam Next Fest, from June 13th to June 20th. You can get the demo of the game free from the Steam page here. Check also this first video preview done by Richard Yorke on his YouTube channel. https://www.youtube.com/watch?v=bc_mBs5qino


. Here is a first batch of screenshots for this future game that depicts the two thousand years of history of the Island of Beauty. Corsica is an historical strategic game for 4 players covering the hectic history of the beautiful island of Corsica. In a typical game of Corsica, during 16 game rounds players will take command of the …


Here is a first batch of screenshots for this future game that depicts the two thousand years of history of the Hispanian Peninsula. Hispania begins with the Carthaginian invasion in the 240's BC and continues through the ages till the key events of the Reconquista in the 13th century, with all the many struggles between Celts, Carthaginian, Romans, Vandals, Visigoths, …


Here are four videos showing and explaining this upcoming PC version of the famous Britannia boardgame. Invasions - Britannia will be released on Steam later this spring. https://www.youtube.com/watch?v=NwR3yA105RQ https://www.youtube.com/watch?v=jyjFxTfOJvk https://www.youtube.com/watch?v=ws2GQPEbUhk https://www.youtube.com/watch?v=G82t5FPsshU


Invasions - Britannia
Live over a thousand years of Britain's early history in this epic game of conquest and rule.


$

29.99

$

24.99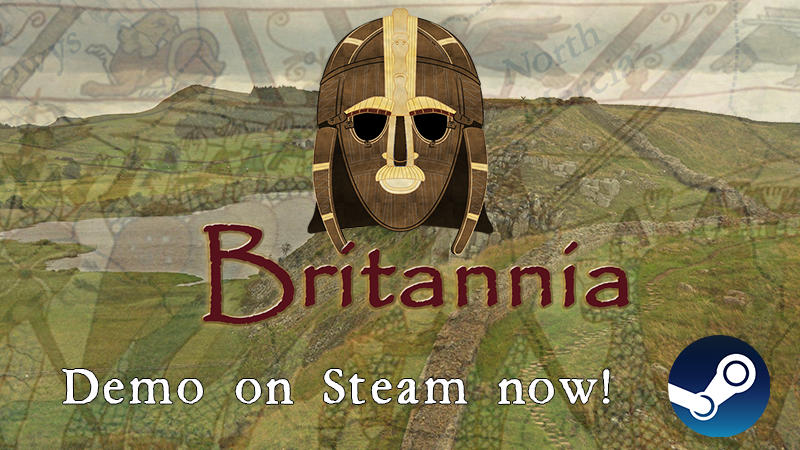 What is Invasions : Britannia ?

See these special articles on our website for more informations on Britannia.
Britannia is essentially a four-player game, and its concept and balance are adapted to it, as everything in the design was created with four players in mind. Nonetheless, the computer game allows it to be played with numbers other than four, and in scenarios shorter than the entire game.
More informations on the rules can be found in the game manual. See also our Quick Guide : How to Play Britannia.
These hints are just a few, many more strategy hints and guides can be found on various websites, since Britannia is a game with a long history and a large number of followers.
This is a game of invasions and survival. Each player (four, human or AI-driven) controls 4 or 5 nations, each nation has different objectives. The player whose nations score the most points by the end of 16 Rounds wins.